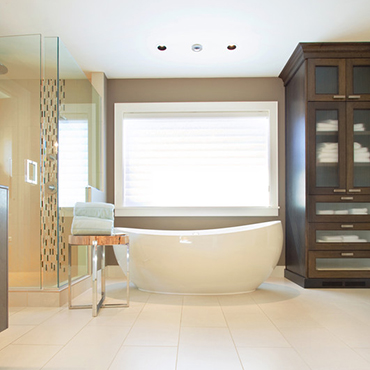 Bathroom Remodeling
As a homeowner you want peace of mind when it comes to your home. Your home should be a retreat away from the everyday pressures of the world. That is why your bathroom renovation should be in the hands of a skilled and experienced bathroom remodeling company. Bay Tile Kitchen & Bath's attention to detail and excellent professional service will not only provide you with an ease of mind but also create a fresh and relaxing bathroom retreat that is designed with craftsmanship and skill, along with budget friendly prices and timely construction. We pledge that your bathroom renovation will create minimal disruption to you and your family.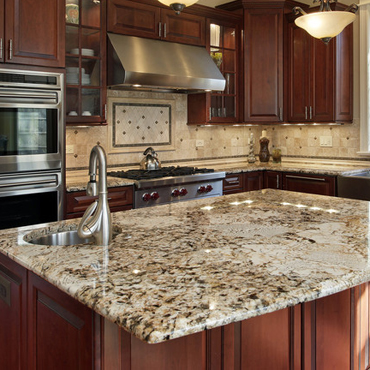 Kitchen Remodeling
As the 'heart of the home', your kitchen has a remarkable influence on your every day comfort and lifestyle. Over the several decades, the kitchen has evolved from a purely functional room to being the social hub of your daily life. Ask anyone what they're looking for in a home and chances are good 'a fantastic kitchen' is at the top of the list. Bay Tile Kitchen & Bath can bring a great kitchen to life!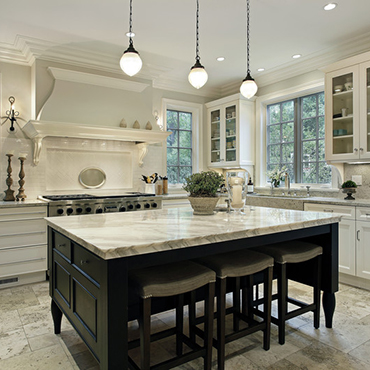 Granite Countertops
Whether you're building a new home or remodeling your existing kitchen or bath, your countertop choice is one that needs to last for years. With so many countertop options available, consult the experts at Bay Tile Kitchen & Bath in Clearwater, FL to help you make the best selection for you.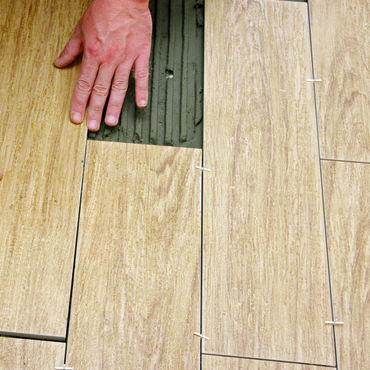 Wood Look Tile
Get the look of a wood floor with the durability of tile. Wood look tile made from ceramic or porcelain is very durable while giving you the look of wood.
Expert installation service of natural Flooring